Hi !
I'm french (so speak english very badly), and new to BarsWF.
I've try BarsWF on the system below :
Hardware :
Athlon II X2 240
4GB DDR2 (a few MB for intergrated graphic)
ATI Radeon HD3200 (integrated)
Windows 7 64b
Sofware :
ATI drivers 9.9
BarsWF 0.9, 64b AMD, with the 3 needed dll (in 64b version).
Here are my test with the hash 97624f203ffbd66a0dce754fb6978161, given in the "Request: A HARD MD5" post.
Two problems :
I don't understand why MHash/s are so high, I think this is a bug.
BarsWF use only 1 of the 2 CPU core (only CPU0, see screenshots), but in windows task manager, the 2 core are at 100%
caracters : a
caracters : aA
caracters : aA0
caracters : aA0~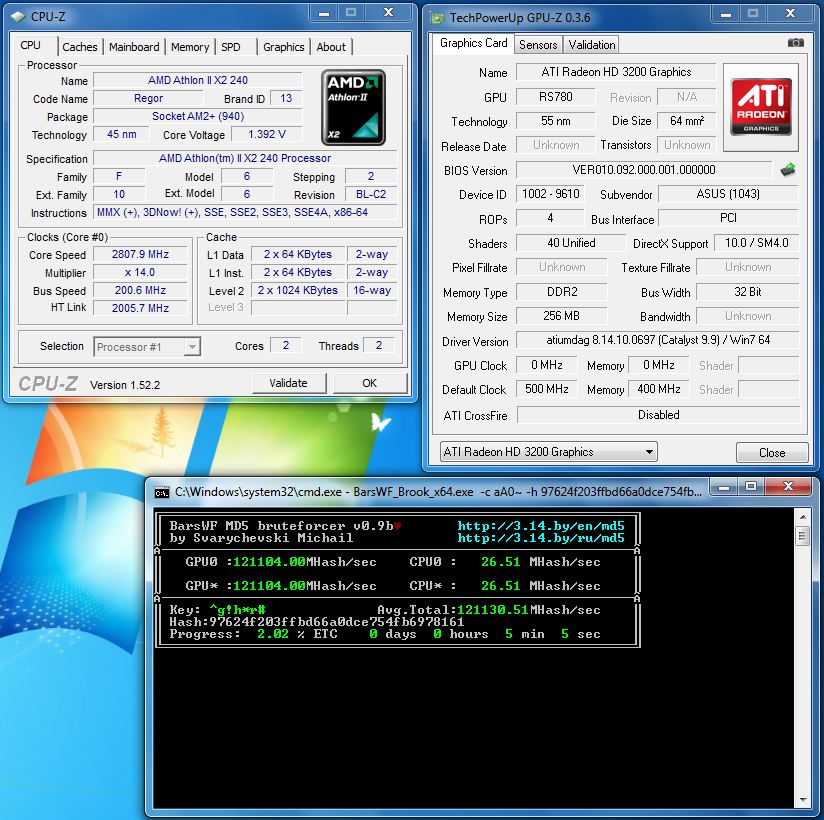 More than 100000 M Hashs/s
What do you think about it ?
Thx,
julien