Fake audiophile opamps: OPA627 (AD744?!)
Walking around ebay I noticed insanely cheap OPA627's. It's rather old, popular and high-quality opamps, often used in audiophile gear. Manufacturer (Texas Instruments / Burr Brown) sells them 16-80$ each (depending on package & options) while on ebay it's cost was 2.7$, shipping included.
Obviously, something fishy was going on. I ordered one, and for comparison - older one in metal can package, apparently desoldered from some equipment. Let's see if there is any difference.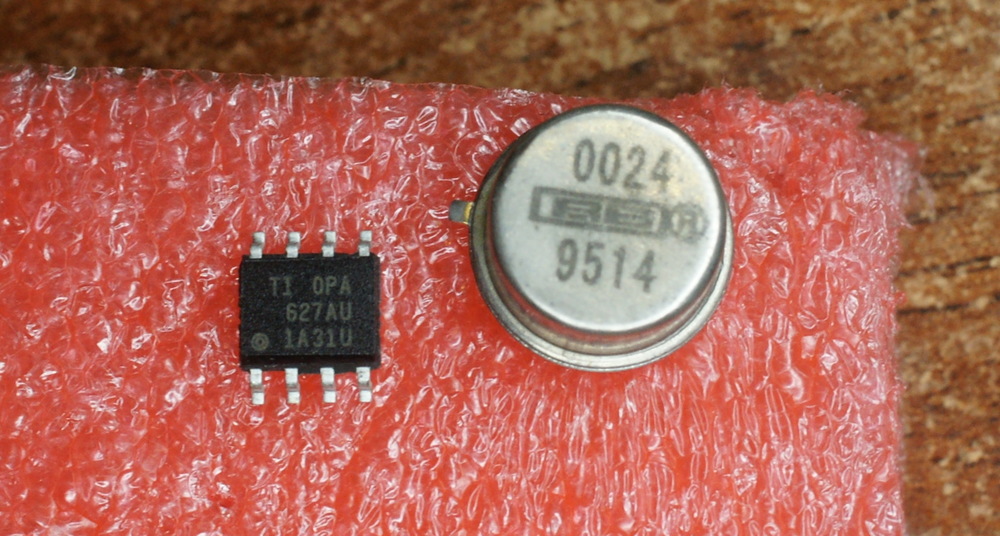 Read more on zeptobars.ru →