Photo of AMOLED display of Galaxy S4 mini and others
Update:
Just realized that
AM
OLED means Active Matrix, so there should be transistors and some circuitry which I
need to take a look at!
Suddenly my HTC One V died - blinked some random garbage on screen and became dark, discharging battery below 0%. I am not going to buy HTC again - I am far from happy with their policy of not updating Android on their 'small' phones.
As I am cool enough to buy non-top-of-the-line phones, I gone for Samsung Galaxy S4 mini. Why on earth all manufacturers have so much love for gigantic phones...
S4 mini has my beloved AMOLED display which promises longer battery life, 1.5Gb of ram is more than enough, 28nm Krait CPU (1.7Ghz, 1Mb of L2 cache) is perceivably faster than Scorpion (MSM8255 - 1.4Ghz, 45nm, 384kb L2 cache) and playing with NFC is fun. Finally it has LTE support - we already have LTE-capable networks here in Moscow - will be interesting to test it out. Also GLONASS is working

I decided to take microscope photos of displays of various devices I had at hands. Scale is the same on all photos:
Samsung Galaxy S4 mini - AMOLED: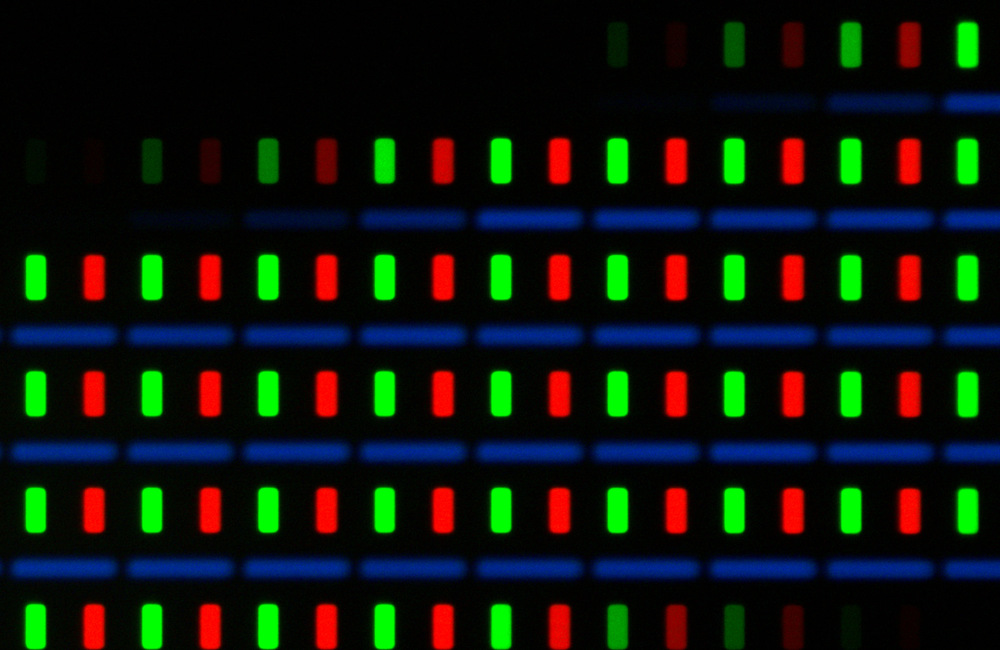 Samsung Galaxy Note 2 - AMOLED:
(it is likely phone was rotated, not the matrix construction)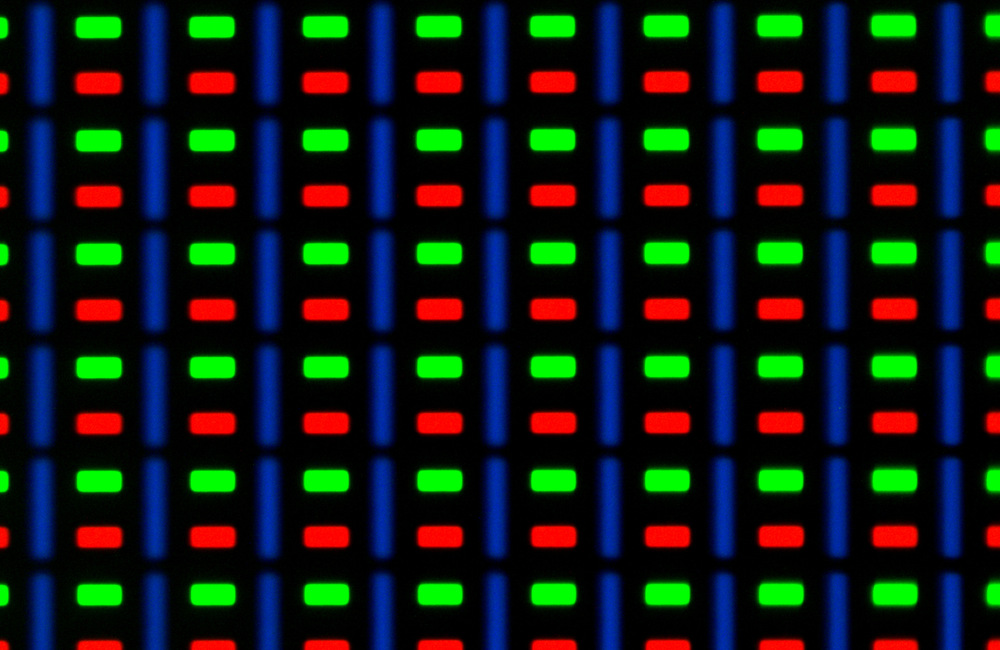 HTC Legend - AMOLED: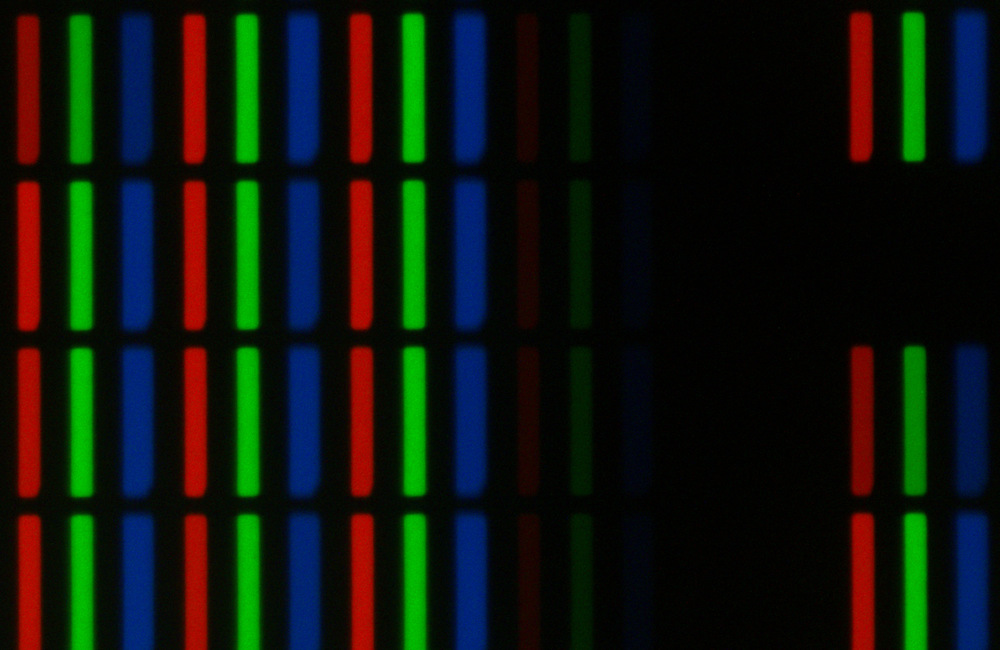 Samsung Tab 10.1 и Tab 2 10.1 - Super PLS LCD
(it appeared they use identical displays)